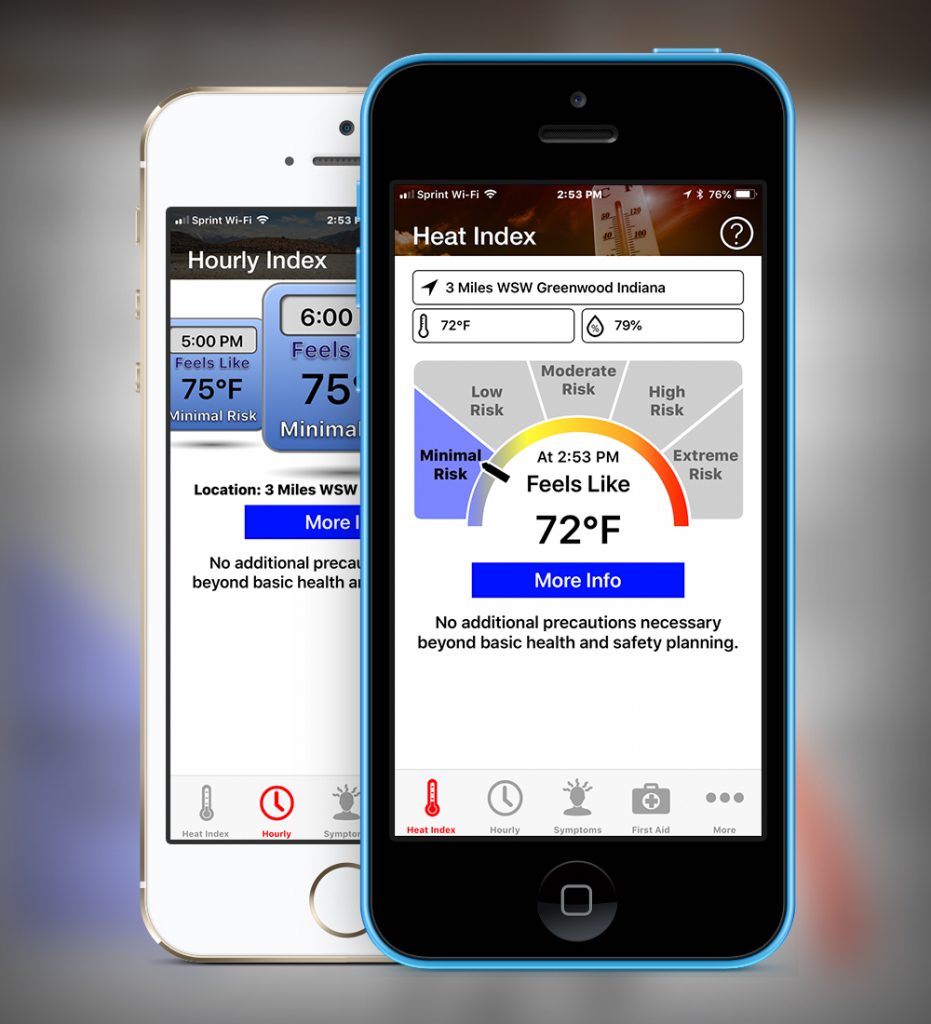 In 2016 I began working for Attain, LLC as a contract employee. My first project for the National Institute of Occupational Safety and Health (NIOSH) was to redesign and develop the Heat Safety Tool which was originally developed/contracted by OSHA.
The app provides potentially life-saving information and heat index prediction to protect the lives of American workers.
The OSHA version of the app had some amazing content and functionality which I felt was hidden under the limited user interface. Working alongside my fellow contractors and Federal employees, we set out to drastically redesign and improve upon the interface as well as add hour-by-hour prediction information.
The success of the app has been overwhelming. Not only does this government app preform well against commercial weather apps in the App Store charts, in just one year it has received a quarter of a million downloads and has even been featured on the Weather Channel.