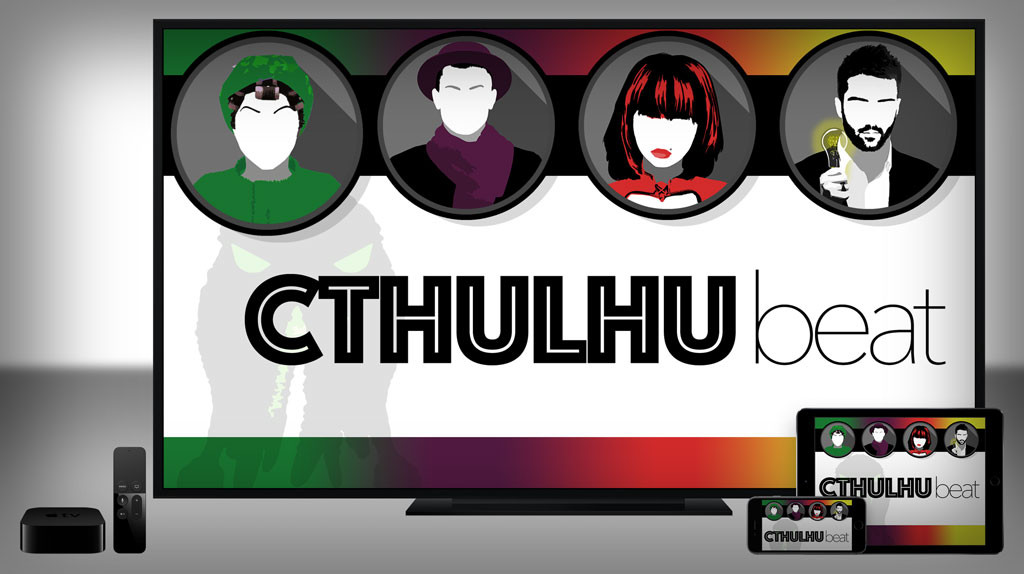 The tvOS version of Cthulhu Beat was created, start to finish, in 10 weeks, and is 100% my own work, from the artwork, to the programming, to the user interface, to the music (written under my pseudonym, "Elder X"). I'm incredibly proud of what I was able to accomplish on such a tight schedule.
I'm equally proud of the fact that I was also able to port it to iOS in just one month.
The Back Story
Having received a 4th generation Apple TV as a part of the developer program (thanks Apple), we set out trying to port Cthulhu vs. Your Mom to the Apple TV. Two weeks later we realized the limitations of the controller meant that this would never be an ideal experience.
So I came up with a realtime puzzle game, a spin-off that uses characters from Cthulhu vs. Your Mom. Four weeks later we discovered that the game could be perfectly matched to a 120 beats per minute, electronic dance music (EDM) soundtrack. It was a match made in heaven, and my early experimentation with the controller paid huge dividends in terms of creating an awesome gaming experience.
The iOS version of Cthulhu Beat is slated to be released on January 21, 2016.